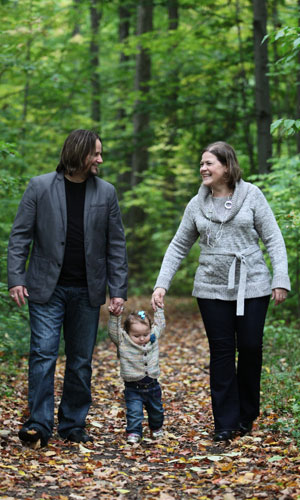 Pull up a comfy chair & meet Ellen…
When Ellen Graf-Martin said yes to God's call to ministry as a young girl, she had no idea what a wild ride she was in for. With her adventure taking her from her hometown on Vancouver Island to Haiti, Central America, small town Georgia and landing her in the heart of Ontario's Mennonite country, it's been a rich journey. Through Ellen's experiences in ministry, cross-cultural marriage, entrepreneurship, adoption and loss, she's seen God's faithfulness, goodness and ever-present kindness, and is deeply passionate about sharing this with others.
Ellen loves communicating to encourage the hearts of women of all ages to believe deeply that they have value and purpose, to hold tight to hope, to take courage, and to choose faith in Jesus even in the hardest times. Her warmth, humour, love of Biblical truth and interactive style make her an engaging speaker. She shares her heart through words at www.ellengrafmartin.com.
Ellen's greatest privilege is to be the mother of one gorgeous, spirited little girl and wife to Dan. Together, Ellen and Dan own Graf-Martin Communications, Canada's leading marketing and publicity agency serving Christian publishers, film companies and non-profit organizations. With a love of hospitality, good coffee, chalk paint and DIY projects, their home is always full.
Testimonials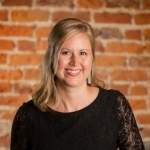 Ellen Graf-Martin is a communicator and connector with a gift for encouraging the women of this generation. As a dreamer and visionary, she knows how to inspire faith, hope and courage in those around her. Ellen's love for Jesus and His people is genuine and compelling. She's insightful, engaging and simply a whole lot of fun. I always walk away feeling grateful when I've had an opportunity to hear what she has to share.
–Holley Gerth, Author of the bestselling "You're Already Amazing", Life Coach, Encourager of the hearts of women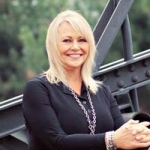 Ellen Graf-Martin is a very important voice that is so needed in this world. Her message is filled with hope and encouragement that has been built on her personal walk and experience with Jesus. She is bravely authentic, candid and fun as she shares, which immediately opens her listeners into what feels like a heartfelt embrace and the encouragement needed to go out and change their world too.
–Helen Burns, Pastor, International Speaker, Author, TV Host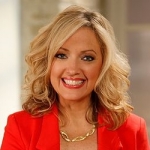 Sisterhood of the heart. That was my impression of Ellen Graf-Martin the very first time I met her. Whether she's sharing with a small group or speaking to a crowded conference, Ellen's creative heart for inspiring women with God's love shines through. With authenticity that is refreshing and comfortable, Ellen is the friend every woman wants and the encourager we all need.
– Ann Mainse, host 100 Huntley St. and Full Circle, Author, Speaker