Hi, friend! I'm so glad you're here. Allow me to introduce myself…

I'm a Mama, a wife, a daughter and a neighbour.
An entrepreneur, a DIY'er,
A leader, a builder, a lover of words, the Word and the Word made flesh.
A Vancouver Island girl, and a Mennonite country transplant.
A communicator of hope and a believer in a gracious God who loves me beyond reason and redeems our lives, our days and our circumstances.
A coffee-drinking, cupcake baking, kitchen counter buffet sharing connector of friends.
A girl who can't pass up a good garage sale, while at the same time always attempting to clear clutter (so, also a bit complicated.)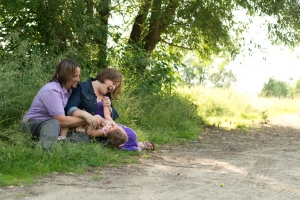 I'm a former missionary turned business owner, who fell in love with German yogurt chocolate bars, Mexican street tacos, El Salvadorean pupusas, and Georgia barbecue before settling down, right where God planted me in rural Ontario, where I fell in love with a good man, and was given a beautiful daughter.
I'm a sucker for house museums, a good beach for shell picking, and the smell of rainforest ferns and cedars.
And I'm too keenly aware of my flaws, but I know I'm the wonderfully-made daughter of a good, good Father.
But mostly, I'm a pretty ordinary woman, believing we all have extraordinary opportunities if we'd just open up our eyes to see them, and if our hearts will have the courage to follow where they lead.
And I'd love to meet you, friend…Thanks for joining me here.
Testimonials
Ellen Graf-Martin is a communicator and connector with a gift for encouraging the women of this generation. As a dreamer and visionary, she knows how to inspire faith, hope and courage in those around her. Ellen's love for Jesus and His people is genuine and compelling. She's insightful, engaging and simply a whole lot of fun. I always walk away feeling grateful when I've had an opportunity to hear what she has to share.

–Holley Gerth, Author of the bestselling "You're Already Amazing", Life Coach, Encourager of the hearts of women
Ellen Graf-Martin is a very important voice that is so needed in this world. Her message is filled with hope and encouragement that has been built on her personal walk and experience with Jesus. She is bravely authentic, candid and fun as she shares, which immediately opens her listeners into what feels like a heartfelt embrace and the encouragement needed to go out and change their world, too.

–Helen Burns, Pastor, International Speaker, Author, TV Host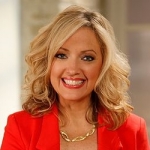 Sisterhood of the heart. That was my impression of Ellen Graf-Martin the very first time I met her. Whether she's sharing with a small group or speaking to a crowded conference, Ellen's creative heart for inspiring women with God's love shines through. With authenticity that is refreshing and comfortable, Ellen is the friend every woman wants and the encourager we all need.

– Ann Mainse, Host 100 Huntley St. and Full Circle, Author, Speaker