Late last summer, I met up with a new friend – someone I had known at a distance for a number of years, but had never shared coffee in real life with – and shared a bit about this Ellen's Picks God-sized dream. I had no idea how encouraged I'd be as I left that time with Alana Walker Carpenter. Not only did she tell me that she wanted to be my first community member, but she wanted to connect me with a bunch of other women who she thought I should know, and followed up immediately to let me know that she was serious about it!
As Alana has been so generous in introducing me to her friends, I'd really like to introduce her to mine (because honestly, I love it when my friends become friends). Part of the dream behind Ellen's Picks is that, as we engage new resources together, we connect with each other. That women doing wonderful things – big and small – across Canada would have the chance to meet face to face and online.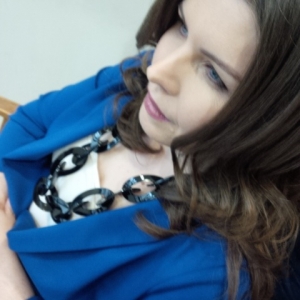 So, with this in mind, I am going to be interviewing some of my Ellen's Picks friends, beginning with Alana!
Alana is the CEO of Intriciti, based out of Toronto, and if you've not met her yet – you need to. In our short time together, I learned that she's not only a dynamic leader, but a fun soccer mom (who isn't afraid to bring Timbits as the game snack), that she loves and esteems her husband, and she is deeply passionate about the work she's been called to, creating new ways to connect with the hearts of business leaders right where they're at. In short, I loved what I learned about Alana. I'm so glad to introduce you.
E: Who do you currently serve?  
A: Business Leaders and Charitable Leaders
What's one thing you're grateful for this week?
Sabbath
Who has been really impactful in your journey of leadership?
Spiritual Director and Informal/Formal Coaches
What is an accomplishment you're really proud of?
Events –Writing and Saying the Prayer of Invocation at the Order of Ontario, Opening the Toronto Stock Exchange (TSX), and Attending a Private Meeting with Former Prime Minister Harper and his wife on 9/11.
Overall – Never compromising on the importance and high value of relationship – Relationship over Task.
What is something you wish you could tell your 20 year-old self?
There is a significant cost to perfectionism and nobody (including yourself) wins.
What's your favourite reading snack – and what is in your reading stack?
Bottomless Cups of Tea
Anything Business Related for Work/Anything Interior Design Related for Personal
Where can people find out more about you?
www.intriciti.ca
Truthfully, my friends can give you the in-between lines of my bio. They would most likely say that what you see is what you get and that I place the highest value on authentic, transparent, vulnerable leadership/relationships. 
As I get to know the members of our Ellen's Picks community more, I'm really excited to introduce you to them. Keep watching for more profiles of these gifted women coming soon!