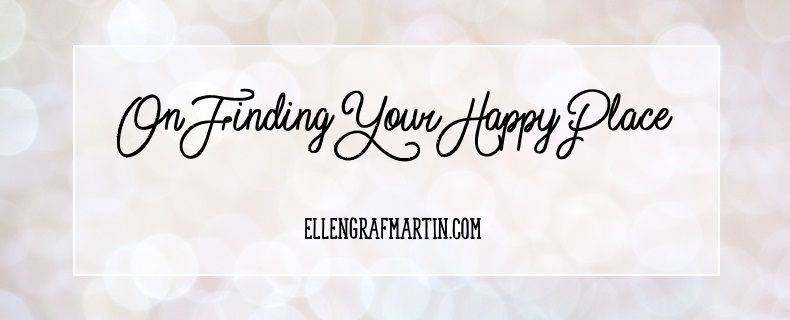 Sometimes, it's hard to remember what brings you joy. Life is full of things to do. Essential things. Things that need to be done, like groceries to buy and meals to prepare for family members that need to eat, or underwear that needs to be washed. While my people really are my happy place, and there honestly can be so much joy in being grateful for mouths to feed and clothes to wash, my heart is so very happy when I'm doing things that bring me joy.
And my really happy place? Well, it's covered in glitter and paint and glue and canvas and a remarkable DIY-supply stash. Just thinking about it, makes me feel all glad. Be still, my heart.
In considering what volunteer opportunities to say yes to, and which I need to say no to, my very wise coach-friend reminded me, "these are the things we do that need to fill us up. They're how you choose to use your discretionary time." And right there? My filter shifted. Oh. My. Like: You mean, you don't have to volunteer just because you have the skill set and someone needs help?
You can volunteer for anything, and there is no shortage of opportunity. I think that using our gifts for the benefit of others is really important, especially for those things you feel deeply passionate about. When those things meet, you can really be in your happy place. However, I'm learning that when using your gifts becomes a drain, the cost can just be too high for all involved.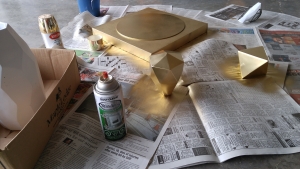 Even now, as I'm faced with some fabulous options, I'm trying to discern which things are good, and which ones are the best for me right now. It's hard because I want to help. I want to be part of things. I don't want to let others down. But really? In that time that is leftover in my days? In my Fringe Hours? I want to create. I want to open doors. I want to cook for people. I want to connect with them across kitchen counters and on back decks. I want to read and write and enjoy the beauty. I want to hunt for treasures that can be reclaimed. I feel so much joy when I'm turning our garage into a paint bay to give new life to old things with good bones. I love watering my flowers and talking to neighbours and welcoming people in. I want to reflect and create and connect. It's just how I'm wired. I remembered this so well this past weekend, as I chalk painted and spray painted to my heart's desire.
When I'm in my happy place, I become so much more fully alive. So, I'm working on discerning, choosing the best. Unfortunately, I'm not great at the saying no part of the equation yet. There can be so much angst in the no for me, honestly (remember how I'm learning how to disappoint others?). I'm working on it, though, and in the process, I'm remembering what brings joy.
How do you choose how you spend your free time?
How do you say no to good things?
What does your happy place look like?
If you liked this, you might enjoy On Pressing Pause.