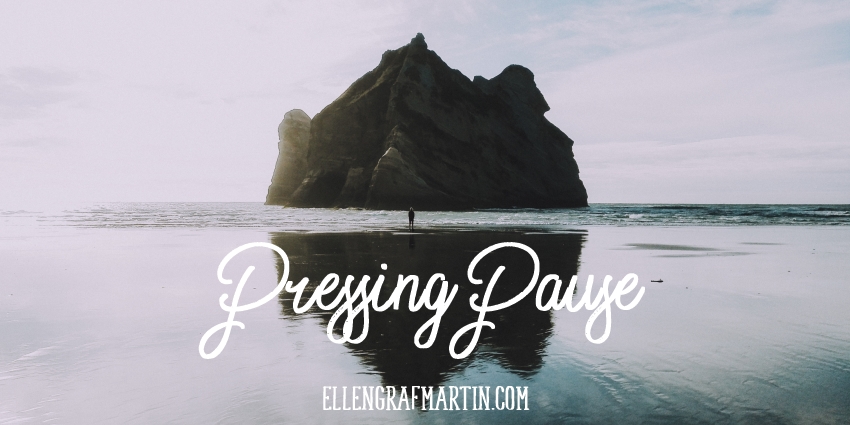 This Friday, I'm doing something radical.
I'm taking three weeks off. Three weeks, just me. I'm not going anywhere, doing anything special, or making giant declarations. My family will keep on going about their normal lives, but I'm pressing pause.
Just me, a pile of books, some comfy pants and a calendar with space to breathe.
Okay, it doesn't seem radical, perhaps, but it's the first time I've done this, and honestly, it's probably the best of times and worst of times to do this.
But with over seven years of an entrepreneurial journey under my belt, it's my time of Jubilee, friends. My word of the year is peace, and for much of the first 4 months, there was anything but peace. There was joy – lots of it, but also grief. There was a lot of letting go and saying goodbye, but also saying hello to newfound friends. There was a long-awaited family vacation (glory), but on the other side of the vacation there was challenge, loss, and new seasons of change.
In these weeks I'm hoping to write. I'm hoping to bake. I want to find castoff furniture to refinish (my dear husband is not quite as excited about this idea.) I'm hoping to dig in the dirt, drink coffee on the deck, read and rest. I'll make sangria and find others to share it with. I'm hoping to reflect and look ahead, to gather in fresh life and cast off those things that no longer fit. Or, I might do nothing much that is measurable at all.
I'm also thinking I'll mourn. There hasn't been a ton of space for that since I hit the ground running when our flight from saying goodbye to Dad in BC landed. I'll remember, and I'll go through those memories that I've just not been able to engage. I'll meet with a grief counselor and an art therapist, putting words to my thoughts and expressing my heart through a paintbrush.
I'll eat mindfully alone and share meals with friends that I've not had time to see, I'll sleep late or get up early.
Most of all? I'll do the radical work of rest, in the midst of a full, beautiful, gloriously normal life.
*How do you rest? What advice would you give someone seeking rest?