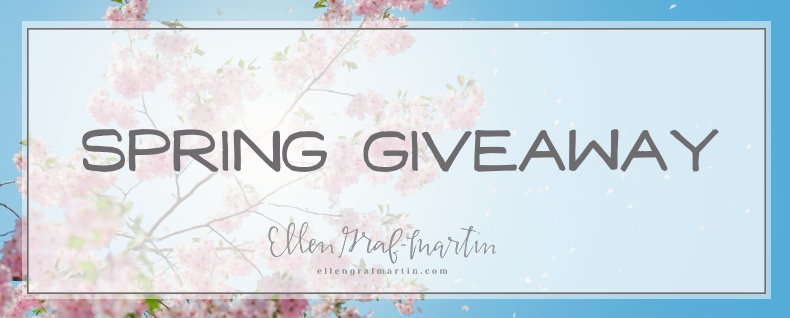 If you know me at all, you know I love spring. LOVE spring. Crazy about it. Seriously crazy.
It might be that it's a long time coming where I live here in Southwestern Ontario, but the shaking off of winter seems like this annual revival of all things fresh and alive, including me.
I've got the spring itch (my pansies are planted) and it feels like a birthday party for the world, so why not give away presents to celebrate? (I love gifts almost as much as spring!)
I've got a box packed full of some of my favourite books ready to go to one blog subscriber who could use some encouragement, hope and good reading material! Want to win? It's super easy to enter! All you have to do is fill out the form below to get encouragement by email, slipped right into your inbox, once a week. And really, everyone wins, because when you register you'll get a beautiful, free printable of three of my favourite verses to inspire hope and courage. The winner will be announced May 1st!
Here's what the grand prize winner will receive: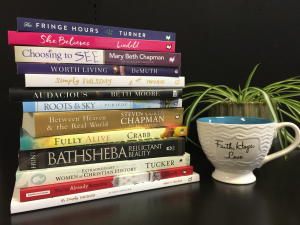 Audacious by Beth Moore
Fully Alive by Larry Crabb
Extraordinary Women by Ruth A Tucker
Choosing To See by Mary Beth Chapman
Roots and Sky by Christie Purifoy
Worth Living by Mary DeMuth 
Simply Tuesday by Emily P Freeman 
Fringe Hours by Jessica Turner
You're Already Amazing: LifeGrowth Guide by Holley Gerth
Bathsheba by Angela Hunt
Between Heaven and the Real World by Steven Curtis Chapman
She Believes by Debbie Lindell
Simply Tuesday: An Adult Colouring Book
*Huge thanks to Baker Publishing Group for their generous support – they're a fantastic partner. Please visit them!
Enter To Win!