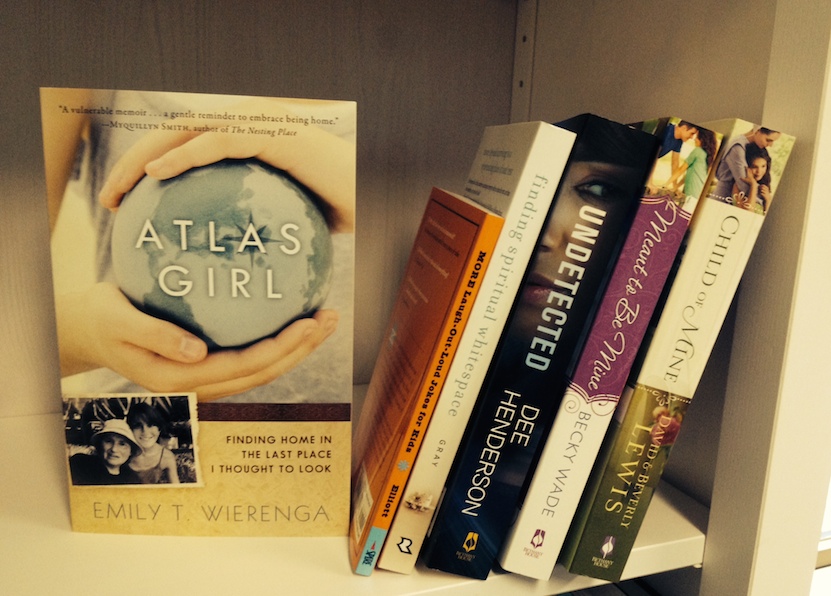 If you know me at all, you know I'm a reader.
Like, a voracious, two-books-a-week, just-one-more-chapter-I-promise kind of reader. These days, with all that I've had going on in life, I'm more of a fiction and memoir reader than anything, because I love getting lost in a great story.
With summer in full-swing, and this being my self-proclaimed "summer of awesomeness" (because frankly, this past winter? It was basically the winter of despair), I've got books on my shelf that I want to share with a friend who could use a little awesomeness and getting lost in a good story.
Atlas Girl by Emily Wierenga – this is the most raw, honest memoir that I've read in a long time. Beautiful, beautiful. I dare you not to get lost in this one. (Also, dear Emily invited me to join her on Atlas Girl release blog tour. What an honour.)
Child of Mine by David & Beverly Lewis – Because, THIS COVER – friends, it's gorgeous. And doesn't it just look like a book to settle in to read on vacation?
Meant to be Mine by Becky Wade – I've been so glad to read Becky Wade's books, she's a fresh, real voice and I love a good, smart, clean, angst-filled romance as much as the next girl.
Undetected by Dee Henderson – this on my shelf ready for when I've got a few hours of daylight to read some good suspense…because it will keep me up reading all.night.long and the man who I share life with might protest.
Finding Spiritual Whitespace: Awakening Your Soul to Rest by Bonnie Gray Because, seriously – that title? It just speaks to my soul and I'm digesting the pages of this book slowly.
More Laugh Out Loud Jokes for Kids by Rob Elliott – Oh friend, I need to laugh more. Like real, flat-out, laughing. Kids love these jokes, and there is nothing better to get me to smile and laugh than hearing kids giggle uncontrollably.
I'll be shipping off this box of happy summer reading next Monday to one commenter, picked randomly. Enter by telling me what you're reading – or can't wait to read next. I'd love some good recommendations for my own summer reading list!
Ellen