Thank You for Inviting Me Into Your Inbox!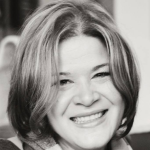 Thank you so much for signing up to receive my words right in your inbox! I am so grateful you've invited me in. My prayer is that, through these words, you will be encouraged to live a life characterized by hope & courage, and grow deeper in faith.
As a thank you, I am happy to share some of my favourite scriptures to inspire courage. Here are three beautiful free printables and shareables images I've selected just for you.
---
Printable version of the above images (5.5MB pdf download)
---
Feel free to print these and post them at your desk, on your fridge or bathroom mirror for those days you just need a bit more hope. The smaller, shareable images can be used to encourage others in your life – feel free to use them to inspire your friends on Instagram, Pinterest, and Facebook!
Need an extra dose of courage today? This may have been written just for you.
In Love,
Ellen