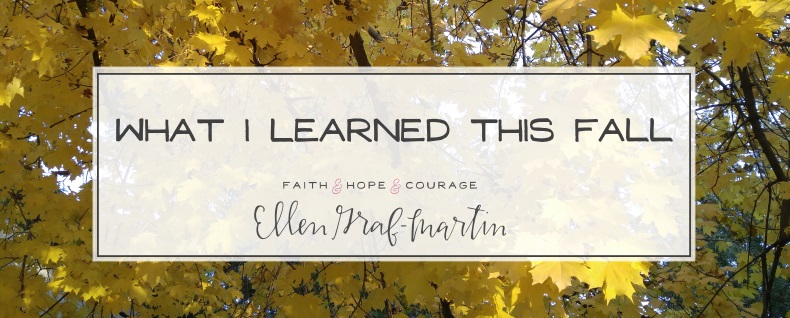 You may not know it, but this spring I quietly joined the hope*WRITERS community after hearing Emily Freeman's  heart for it over supper on an icy, snowy February night. I love writing, whether or not anyone reads my words, but in case someone does, I thought I'd better see how I could be better at it. Although I've not been able to be as present in that community as I'd like, I'm learning from the voices represented there.
I was also introduced to "What We Learned" there. I love this peek into the hearts and lives of others, and wanted to join in. So, here's some of what I learned this Fall.
1. Women like to mosh.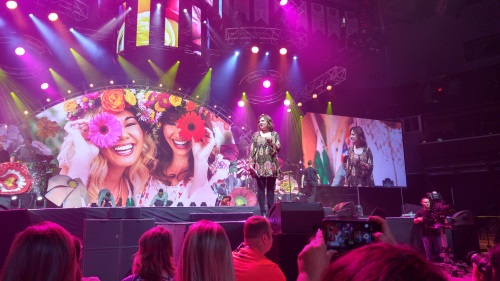 In October, I got to attend Designed for Life 2016 and was graciously hosted by Debbie Lindell. This woman has passion and ENERGY, and her conference was beautiful & wild & impactful. If you think that Christian women's events need to be quiet, calm, and tidy, think again. They can be loud, have a Broadway-worthy theatrical production featuring flying flowers, copious amounts of pink and even have the women's event version of a mosh pit. The times, they are a-changin' friends, and it's good.
2. My preconceived ideas are mostly wrong.
See #1. Also, I had the gift of being part of The Life Tour with Bobby Schuller this fall. While I respected it greatly, I had this idea that Pastor Bobby's "Hour of Power" was a program for people significantly older than I (probably because I remembered it being hosted by his grandfather), and then I met Pastor Bobby. He's young, energetic, brilliant, solid, and was a joy to serve.  He cares about giving dignity to people before trying to disciple them. He is also a killer piano player. It's worth watching, friends.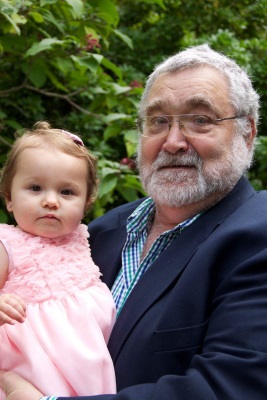 3. Grief is weird & surprising.
Dad's birthday came and went, and I missed him way more than I ever thought I would. I missed him calling for days in advance of October 30th to remind me of his gift ideas and following it up by saying he didn't need anything. My heart still aches to know that facing cancer means that he will always be 68, and never saw 69, despite his determination to live forever.
 4. Christmas with a monochromatic palette is surprising.
I start decorating on Nov. 11th. Pumpkins get put away, and out comes the GLITTER. This fall, I decided that my Christmas décor would be various shades of white, with burlap & greenery. Turns out, you need lots of texture to make this work, and although I did 1000 trips up and down the stairs with arms full of decorations, it doesn't look like I did much. I like it, though – it's calm & beautiful, and not fussy, and perfect for me in this new season.
5. Faux fur is fantastic.
See #4. I needed texture – layers and layers of it. So, I DIY'ed a stunning antique doily table runner & bought yards of gorgeous faux fur, and (with some significant assistance from a crafty friend) made monochromatic look cozy with the best blanket EVER.
6. Friends are a gift.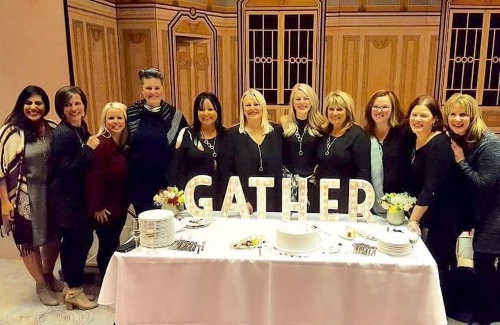 In October, standing on stage at Gather Rise, I looked around and realized that it is amazing who comes alongside you when you choose to open the door to your life and show up. Gorgeous, gorgeous friends. So many surprising gifts, represented in such unique, remarkable, ordinary, beautiful women that stepped into my life in the last year. I can't imagine not knowing them.
7. I can say no to things I love.
I'm wired for responsibility, connection, and maximizing, and it can be awfully hard for me to step aside from things, even when I know I need to. This fall, I had to say no to something I love, and that I've invested much of my heart in, and the peace that followed was remarkable. It's possible to say no, friend. I'm learning that.
What have you learned this Fall?
If you liked this, you might enjoy On Simply Tuesday.