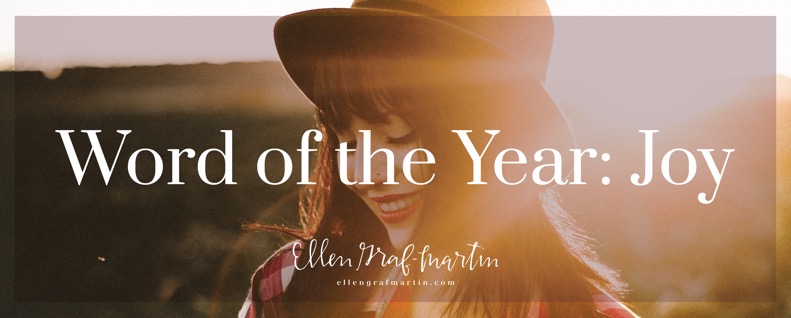 Last weekend, I was considering my word of the year for 2018, and almost immediately, I knew it. I just know when I know, and I knew, and I was EXCITED. I'm learning that these words are the kindness of God, speaking promise and hope to my heart in the busiest time of the year.
For 2017, I cheated, and my word was two words: Be Still
In 2016, it was: Peace.
In 2015: Hope.
Those words hold so much meaning for me, and I'm still learning about the discipline of making choices to see chaos calmed, and to choose to be still. To choose peace – wholeness, health,  conflict resolved – instead of accepting a disrupted life as normal. They were the words I needed, and still need. Today, my facebook memories reminded me of the day our life changed yet again, when we sat in the doctor's office with Dad and heard them say cancer for the first time. A heaviness that I can't explain fell that day. It was a heaviness that came, sandwiching me between a baby struggling with some serious physical conditions, and a father facing end of life. A heaviness realizing that life would never be the same. Not worse, but different. That my perspective would never be the same. And that in the changing of seasons, there would be grief. Even as a typically optimistic person, I felt it land on me.
It was a new season – a different season – that carried a weight beyond what I'd known before.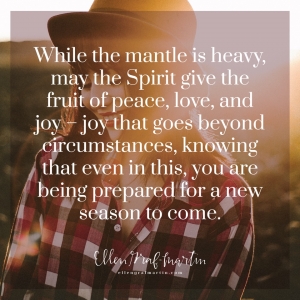 I'm watching those around me walking through heavy seasons now, with new eyes. In the last two weeks, a number of the people I follow along with on social media have lost parents and a spouse. One tragic house fire. One cancer diagnosis. One baby with a broken heart. I understand the heaviness they're carrying in a new way, because of my own walk through. The kindness of God in those words of the year made me pay attention to my seasons of heaviness, and the gifts of peace and stillness and hope I'd need. Paying attention then helps me see those others now.
In those heavier seasons, laughter and lightness aren't missing, but sometimes they're harder to come by, aren't they? Of course, even in my heavy season, there was much laughter and beauty and grace. They just always seemed to be a bit secondary to me.
What I needed in those seasons of transition, of a new heavy waiting, was peace.
I needed to learn to be still and sit under that weight, allowing Someone greater than me to help carry it. To choose simpler, so that I wouldn't just fight the weight (although I did, because, well, I'm just learning.) It reminds me of the Jewish practice of sitting shiva – setting time apart to grieve while wearing a garment of mourning. Of Joseph grieving his father Jacob. I'm learning that it's good for us – good for me – to choose the discipline of being still, and allowing the season to weigh on me in all it's complexity.
And we sit under that weight of mourning, until the seven days of mourning are done. When the season is over, and God says, "it is finished." When our own personal Sabbath comes, Shiva ends. When we slip that weight off our shoulders.
When we trade our garments of heaviness for garments of praise.
Where we see joy come in the morning.
When we trade grief for laughter and bursts of joy.
When joy changes even the way we look, and not just the way we see.
So, what a gift this year, when the word God whispered to my heart on the Sabbath was joy.
Joy. Joy. Joy.
My word of the year for 2018 is joy. YES!
What a precious promise, friend. Our seasons don't last forever, but choosing to walk through them allows us to come out on the other side, in a new season.
I'm claiming this season – this year – of joy. Stunning promise, beautiful hope. Joy.
Although life isn't perfect, it's good.
For my friends who are sitting their own shiva now, wearing that weight, I'm praying this for you; that you would find joy not only in this Christmas season, but in the season to come. The season you are in. While the mantle is heavy, may the Spirit give the fruit of peace, love, and joy – joy that goes beyond circumstances, knowing that even in this, you are being prepared for a new season to come.
And when it comes, throw off that mantle, friend, and embrace joy.