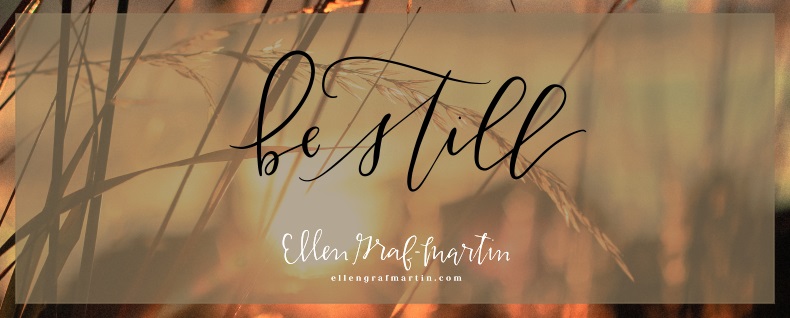 I'm a word person (for real, my primary love language is actually words of affirmation), so for the last number of years I've picked a personal word of the year. It's become a spiritual discipline of intentionally focusing on what I believe God is doing in my life, what I pray He will do, and what I want to work towards.
Last year, my word was Peace. In the first days of January, I painted it large and framed it and it's still on our kitchen wall. Peace. I couldn't believe that was my word, to be honest – we were in the midst of Dad's failed chemo, and life was chaotic. The first four months of 2016 were anything but peaceful. They were painful. They were ridiculously full of loss. They took a deep toll.
But when I was landing on my word for 2016, God knew what lay ahead. He knew that in the midst of the storm, His child would need His profound peace. Peace, that only He can give. Because of that peace, although I was cracked deep, I was not broken. A peace that binds wounds up and heals them. It came about in different ways – things like knowing in January that we would soon lose Dad. A vacation beyond our wildest expectations. Taking time and space to grieve even when it didn't seem to make sense. Friendship. Provision. Provision. Provision. Over and over and over.
Peace. Even in the midst of chaos. It was this peace that made me tell myself over and over, "I know He is at work, even though I cannot see it. I will cling to this promise of peace." 
This year, as I considered my word, I landed on two actually.
Be still.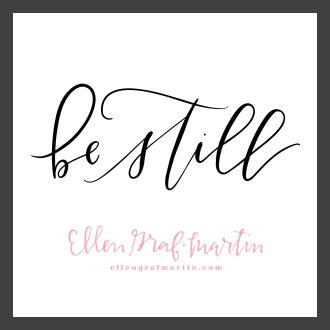 My two years of words go together, although I didn't realize it on Dec. 31st when I knew deep down what my 2017 word would be. Deep down I'm pondering Jesus and His disciples and a storm on the Sea of Galilee. All it took from Him was three words: "Peace! Be still!" and the storm no longer raged. There's a lot to unpack there, friends. 
It occurs to me that the command of "Peace!" was for His people who were afraid and doubting God's care in the midst of chaos. Did I ever need that authoritative command for peace in 2016. Last year was a determined and hopeful pursuit of the promise of peace.
"Be still!" seems directed at the waves and wind themselves. Mark's Gospel tells us that Jesus' disciples were amazed, asking, "who then is this, that even the wind and sea obey him?"
So this year, I'm praying for chaos calmed. For peace and space and wonder and a realization that He is both King of creation and those He has created. For small and still. There is joy there. I'm longing and expectant and grateful because I believe that He is already doing this new thing.
Words have power, friend.
My friends at Sunshine Ink scripted my One Word for me (even though it was two words – they're kind like that.) I love, love, love it and am printing it and hanging it because it's just that gorgeous. If you like mine and want yours, they're offering it for $10 CDN until January 15th. Order yours here.
If you liked this, you might like When You Need A Better New Year