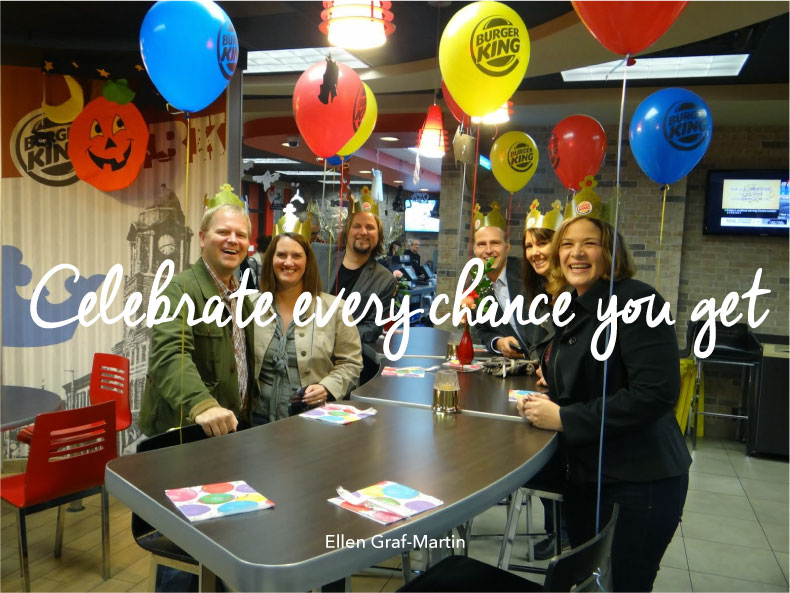 Darling girl, the day you were born, I do believe the angels sang and celebrated your first birth day party. You are a glorious creation, a breathtaking piece of art with a unique voice, story, mind and talents. There is no one else exactly like you.
Today is my birthday. I suspect that my parents think similarly about me. There is this bewildering wonderment that comes with parenting a piece of the Divine.
What I want you to know about birthdays, is that they are sacred and wonderful remembrances of what it means to be birthed for a purpose on this earth. They really are opportunities to celebrate wholeheartedly that we've been given one more day of breath and laughter and love and things to do. When Tony Campolo says "the Kingdom of God is a party", I think he's right. There is something within us, in our souls, that seems to hit home when we choose to throw a party, celebrating life on this earth.
This morning I've been thinking through some of my more memorable birthdays:
Pizza party sleepovers with giggly girls.
Turning 21 in Acapulco, Mexico living on a ship with 213 others from around the world, as we did even a small bit in helping a village destroyed by a landslide.
Costume parties – lots of them, one Grease-themed, one 1976-themed – with laughter and fondue, and the anticipation of finding just the right costume.
Being surprised by your Daddy with wine, cheese and friends – I was sure we were just going out for dinner!
And yes, as ridiculous as it seems, going to Burger King in a limo, with the mayor of Brampton attending. That was also the same year that I got very first birthday card as your mama. Only two days before, we celebrated signing your adoption papers, making you 100% our daughter. Now THAT was a memorable birthday.
What these all have in common is celebrating life together. Try not to miss a chance to celebrate with others, Child. We are actually commanded to 'rejoice with those who rejoice' as much as we 'mourn with those who mourn'. Both are holy. Know that well. Life really is amazing – celebrate every chance you get.
Ellen