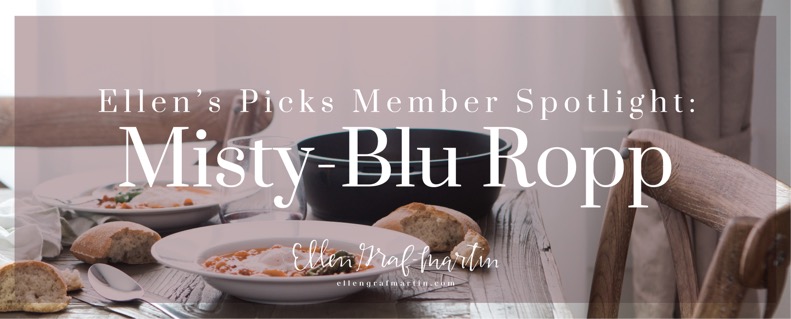 "I want you to step away from leadership".  I heard the whisper of the One I love calling me, wooing me away from the thing I loved – ministry, leading, students, worship, coaching, planning.  I thought surely I must be hearing wrong. I had recently been given a large leadership role overseeing a very interesting and thriving group of young adults in addition to a key leadership role in two other ministries, so I couldn't quite understand: why would The Lord want to call me away??
"I want you to say no when they ask you to take it. I want you to step away".
The voice, so clearly and repeatedly, was leading me away from 'my dream'.
The negotiations went on for months…"But Lord, this is what I have wanted forever!  This is what You made me for! Isn't it?"  When the answer was 'no', over and over, a relentless wave of 'no', in fact…like any determined (stubborn?) woman, I pressed on!
Clearly The Lord had made a mistake – the signs were all there! My leaders wanted me to take this on…they asked me…they needed me!
I pressed on like the leader I knew I was made to be, not willing to let go of what I wanted to be my destiny, denying chest pains and tests and no sleeping. I pressed on…but deep down, I knew – the answer was 'no'. I knew the call was to step away from the place I had put my heart and soul, blood, sweat and tears, countless hours of work and prayer and sacrifice. I knew I needed to leave it all behind because He was asking me to.
He was asking me to stop doing and to start being.
The Lord, in all of His graciousness, made it very clear – I was to step away from leadership. I was on the edge of burnout already, trying to balance multiple ministries, full time work, and a husband who had been in a serious accident only months before.
When I finally came to the end of myself and raised my white flag, I slept for weeks. Exhausted and weary from 'leading' out of a place of empty…month after month…year after year. Out of a place of just doing and not slowing down enough to even think or process or reflect; one event after another – just "go".
Why all of this Lord? Why make me step away? I gave my life to this.  It seemed like such a waste to stop now. If I wasn't leading, what relevancy would I have in the church?  I had the self awareness to know this statement alone meant I was off track.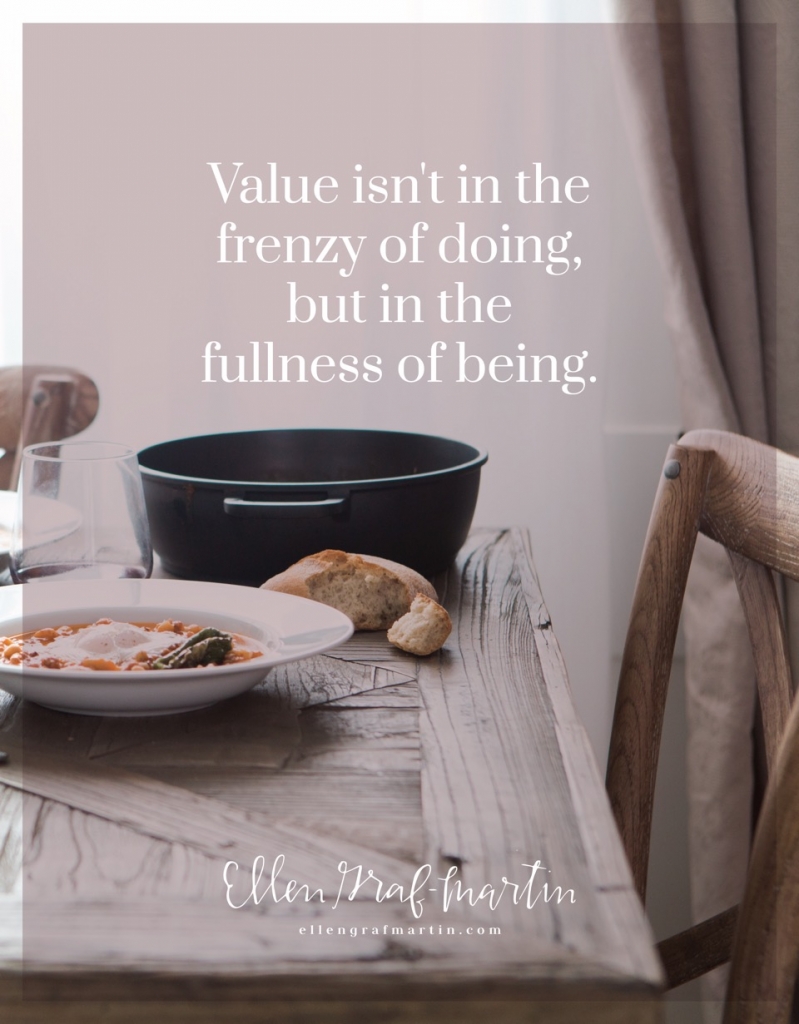 I very clearly heard him whisper, "Because I want you to give your life to Me. Not to a ministry. Not to a leader or an organization. I just want you to spend time with Me".
I would like to tell you that, that statement was comforting. That I settled into amazing quiet times with God and that I just relished every minute of my newly freed up time. But I didn't – I floundered. I whined. I had self pity on "what a lazy person" I had become, doing "nothing of value with my life" (oh, the drama!).
But I felt His persistent whisper…value wasn't in the doing but in the being.  Leading wasn't in the doing but in the being. Being saturated in The Word, soul full to be poured out. How could I lead from empty? When I was scraping the bottom of my soul just to survive, how could I tell them to live full? When I was running from the quiet, how could I teach them to be still?
He called me away from leadership so He could revive my tired and weary soul. So He could teach me that leading isn't about the doing but in the being.
And I am enjoying the being. I still think of the doing and I know He will call me back there again, but for now, the wholeness of still and soul-refreshing quiet is good and it's leading me to Him. So that I can lead differently; so that I can lead wholly, with heart full and out of a place of being. So they don't see me leading; they see Him.
Misty-Blu Ropp ~ Misty is passionate about helping people see their value and God's call on their lives. She works as the Manager of Human Resources at Compassion Canada where she is responsible for culture, organizational health and risk management. Misty is married to the love of her life, Darren, and serves alongside her church family at Gateway Church.

Misty speaks often at women's events and HR conferences where her love for people is infectious. Those who know her well would say coffee, shoes, her hubby's cooking and Jesus are what make her happy!

Learn more about Ellen's Picks!