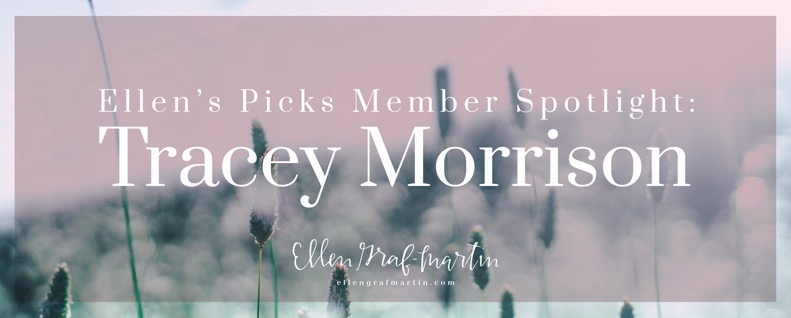 First of all, I feel I must clarify that I am not really a "leader," at least not in an official or professional sense. I realize that many of you reading this are professionals, counsellors, heads of ministries, etc. I have the privilege of walking and serving alongside my husband in a role known to many as the "Pastor's Wife." This is a role that doesn't come with special training or instruction and, often, it is a role that one must figure out along the way.  How do we find our way through these sometimes murky waters, where we are often forced into a position of leadership by default? Naturally, we look to others who have walked this road before us or to those who are currently serving in that same way. We read books and follow blogs looking for practical wisdom and encouragement.
I have been stumbling my way through this journey of learning for the last sixteen years. I love the church. I love God's people and I really love spending time with, and getting to know, other ladies. I have a heart for them. But have I always loved well, or led my life as an example for them well? I am sad to admit that the answer is "no". And this is where the default leadership role as a Pastor's Wife (PW) comes in. People are watching and expecting. This can be a lot of pressure that we did not necessarily sign up for. I had the unfortunate experience this past year of walking through some difficult circumstances in which my person, character and role were challenged. The idea of how I am leading with my life was significantly magnified. How often I cried out to the Lord for clarity in my thinking and in my heart. As He heard my prayers, He brought me, again and again, to the following verse, which I believe is great leadership wisdom to stand on:
"Therefore, as God's chosen people, holy and dearly loved, clothe yourselves with compassion, kindness, humility, gentleness and patience. Bear with each other and forgive one another if any of you has a grievance against someone. Forgive as the Lord forgave you. And over all these virtues put on love, which binds them all together in perfect unity . . . and whatever you do, whether in word or deed, do it all in the name of the Lord Jesus . . ." Colossians 3:12-14,17a.
So, what have I learned that I can share with others? How can I lead well? The scripture says to "clothe yourselves with . . .". In other words, I can only lead others to places that I myself have been. As I walk closely with the Lord and feed on His Word, I can then walk in "compassion, kindness, humility, gentleness and patience." Therein lies a life that is worth watching. May the Lord enable me by His Spirit to be that way and lead that way. I know that I am always encouraged, drawn to, and even inspired by, a life that looks like this.
My heartfelt prayer for myself and other PWs is that we will view the task that God has given us as an opportunity to love Him and bring Him glory. May we lead well and represent Jesus well!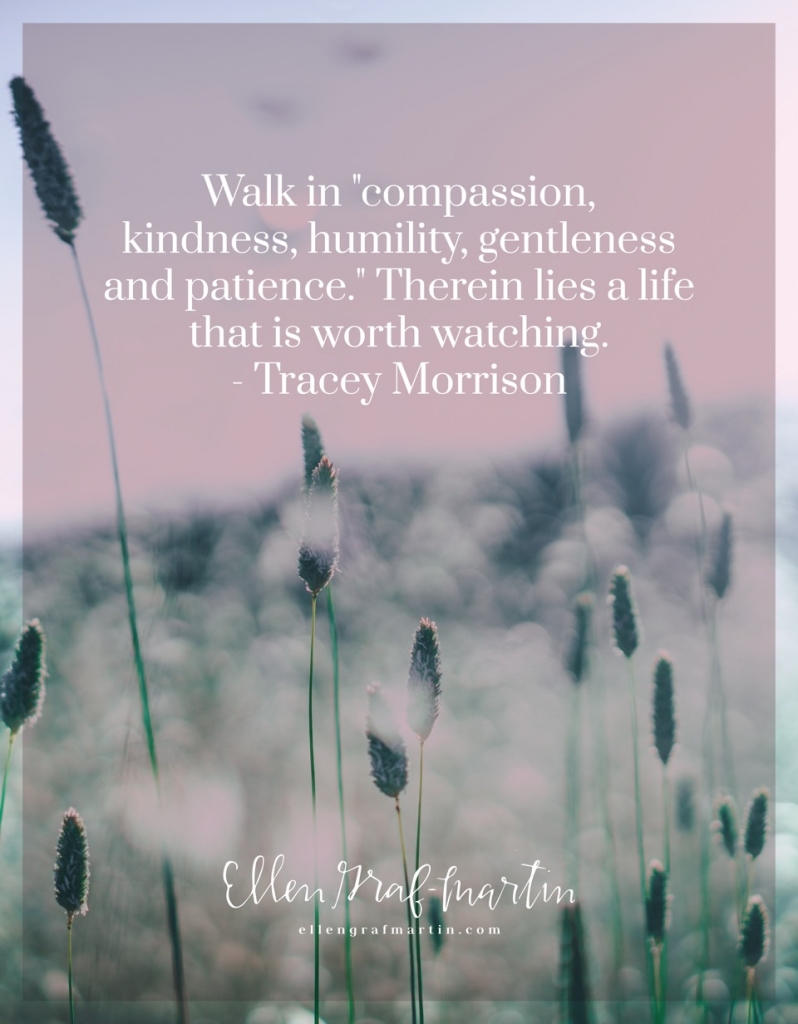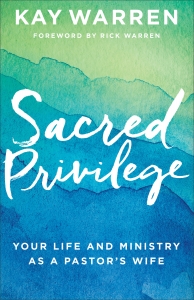 Side note: I recently read "Sacred Privilege" by Kay Warren. It is the best book I have read on the subject of Pastor's Wives. It would be an encouragement to any PW.

Tracey Morrison ~ Tracey is a Maritimer, who grew up in Newfoundland and spent all her summers as a child where she now calls home: Margaree Valley, Cape Breton, Nova Scotia. She has been married to her incredibly gracious husband, Hugh, for 22 years and they have five children: Carey (18), Abigail (15), Timothy (13), Emma (11), and Hannah (8).

She can be found in the early mornings enjoying a good cup of java, having a house full every Sunday, running with friends, enjoying people and, obviously, reading. She is fairly organized (which comes with being a pastor's wife for 16 years and living life with five kiddos). Tracey serves her church by being her husband's right-hand man. She leads worship and has a heart for women (and Ioves serving them). Tracey is thankful that God continues to grow her and use her.