"My friend Melinda's story gives me hope and makes my eyes water happy tears. Rarely do I hear about children adopted internationally meeting their birth parents, but Melinda did meet her birth mom, Dory, and has been so beautifully honouring of her. Even more remarkably, when disaster hit in the Phillippines recently, Melinda and her dad took to the national stage to raise awareness and support of her birth mom and birth nation. So proud of Melinda, and so grateful to welcome her here."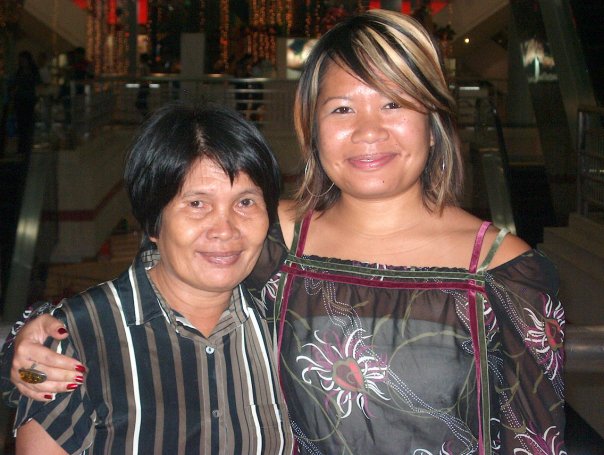 It was December 9, 2003. I was pacing nervously in a room at the Open Doors SE Asia office in Quezon City, Philippines. My heart was racing – anybody close enough to me would have seen it outside of my chest. The perspiration from the humidity outside and the nervousness I felt was beginning to trickle down my left temple onto my cheek. I felt faint. I was excited. I was scared. And I was expecting the door to open at any moment.
There was a knock at the door. Our Filipina translator peeked in. "Are you ready, Melinda?" she asked. I looked at my dad who had video camera in hand and nervously replied "Yes." The door opened and in walked two petite women with dark, wide, brown eyes, and hesitant smiles. The air felt heavy, weighty, and then crackled with anticipation and release. After thirty years and months of trying to locate her half way across the world, there she was. Dory. My biological mother.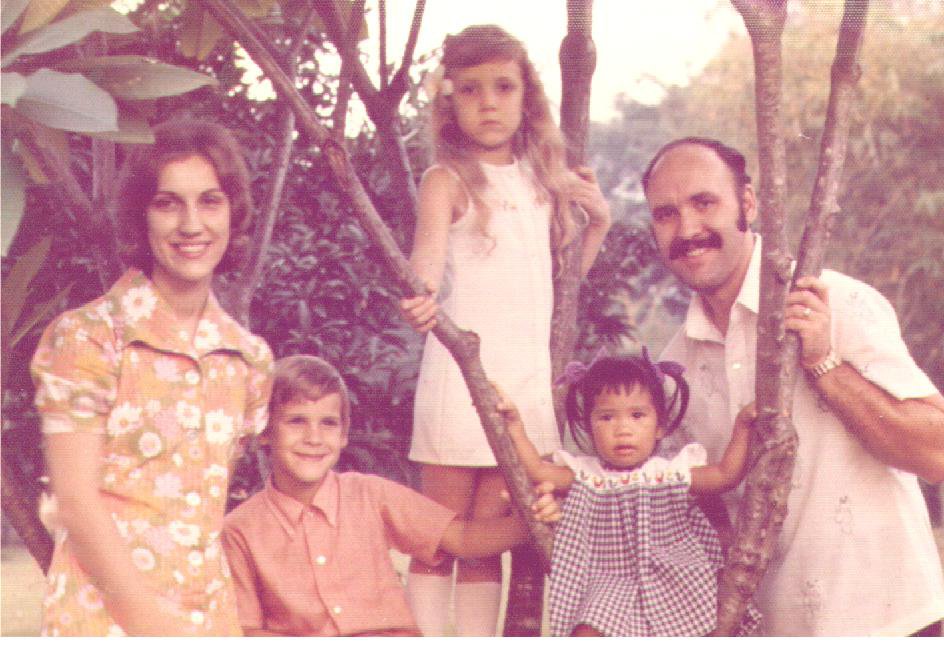 It all began in 1973 when my parents, Paul and Dianne Estabrooks, decided to adopt a Filipina baby girl. They were missionaries from Canada in the Philippines with two young children of their own. The few Filipino orphans who are adopted locally tend to be boys. So they requested the next baby girl available. That was me!
Over the years I always knew that I was very special. One day my parents overheard me say to my older brother and sister, "Mom and Dad HAD to take you, but they CHOSE me." Maybe a little too special!
I was loved and given every opportunity in life. But even though I was extremely secure in my "adopted" identity, I still longed to one day meet the woman who courageously brought me into this world and gave me up for adoption.
But how would that be possible?
We only had one tattered record of my birth certificate and limited info about my biological parents. The social worker at the Abiertas House of Friendship who was involved in my adoption had already passed away. The Philippines was thousands of miles from Mississauga, Ontario, Canada where my parents and I lived. How was this all going to work out?
Well, definitely not by my strength or capability but only through God's grace and intervention. So with that in mind, I prayed, my family prayed, my friends prayed, my church prayed, people I didn't even know prayed that somehow I would find my biological mother or at least information about her and my father. We didn't know if she was even alive. We didn't know if she was still in the Philippines or had moved to another country. All these questions had no answers and doubts kept coming up in my mind.
One day while I was journaling and having my "quiet time," God spoke to me and reminded me of His promise in the book of Isaiah. It also brought back a wonderful childhood memory when my best friend, Kerri, gave me this "life verse" when we were vacationing with our families in Waikiki, Hawaii. After a day in the sun and finding pearls in oyster shells, she told me that this verse would help me through all of life's bad times. So wise for an eight-year-old! Twenty-four years later, that verse from Kerri – and God's reminder – came to me loud and clear. I read from Isaiah 41:10:
DO not fear for I am with you; do not anxiously look about you for I am your God. I will strengthen you and help you. I will uphold you with my righteous right hand.
I realized something that I had known for a long time but needed to be reminded of again. God is always with me – even when things seem too big or bad or overwhelming or impossible. He is always there with me. I have nothing to fear.
But I was fearful and pretty anxious. The more I sat there thinking about my life and this possible reunion and I realized something pretty earth shattering and life-changing. Whether I found my birth mother or not, and whatever her reaction or decision would be, – no matter what – it would be okay. God was with me. I was going to be okay.
Well, during my "epiphany moment," the phone rang and it was a phone call that would change my life forever. Dad had just heard from his colleagues in the Philippines that my birth mother, nick-named Dory, was alive and well and wanted to meet me.
When I heard she wanted to see me, I cried. I cried because it was only through God's help that finding her was accomplished. I cried because so many people in Manila, Philippines and all across Canada and the world, my church, my work place, my family and friends were praying for me and supporting me throughout the entire search. I had nothing to fear, God was with me. God was for me.
As I looked at my birth mother for the first time on that December morning, it was beautiful. I finally was meeting someone that I looked like. A blood relation! Throughout our meeting she explained why she gave me up for adoption. She wanted to know about my life (Try and put thirty years into a two hour time frame! Impossible)!
The most emotional and wonderful thing then took place. Dory looked at my Dad and through our translator said, "Thank you for taking care of Melinda and giving her opportunities that I could have never given her." And then my Dad looked at Dory and replied, "Thank you for going through with the pregnancy with Melinda and being courageous enough to give her up for adoption. She has given us much joy and we love her."
There was not a dry eye in the room.
And at the end of an emotional reunion – me showing pictures of my life (thanks to my Mom putting that together before I left) – I finally told Dory what I had always wanted to say. Two words: "Thank You." Two words that summed up all that was bursting inside me…Thank you for giving me LIFE. LIFE to find joy in relationships and joy in knowing and following Jesus. LIFE to experience opportunity and heartache, possibilities and disappointments. LIFE to know love and pain, laughter and regrets, forgiveness and healing, break-throughs and brokenness, freedom and struggle, depression and delight, peace and fear. A LIFE to love and be loved.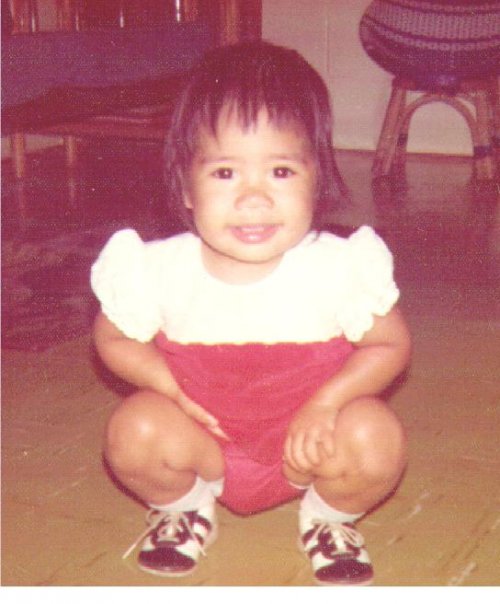 This moment was truly "life-changing" for me, my family, and the many people that were a part of this incredible and meaningful reunion. I can't help but remember an e-mail that was sent to me by my friend, Paul, before I left on this trip. It said, "Melinda, here is a verse that I know will encourage you. Know that we're praying for you and love you. Ephesians 1:3-5 (New Living Translation)
"All praise to God, the Father of our Lord Jesus Christ, who has blessed us with every spiritual blessing in the heavenly realms because we are united with Christ. Even before he made the world, God loved us and chose us in Christ to be holy and without fault in his eyes. God decided in advance to adopt us into his own family by bringing us to himself through Jesus Christ. This is what he wanted to do, and it gave him great pleasure."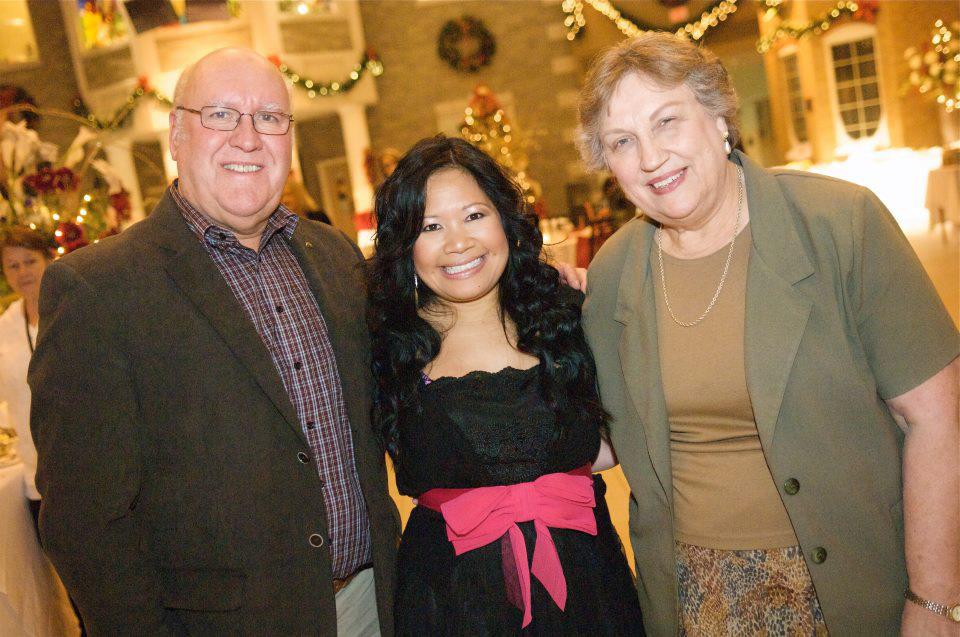 So, as we enjoy our summer with friends and family, let's remember that we give God GREAT pleasure. No matter what has happened in our past or how broken we are, God chooses us. Knowing all that He knows about us, accepting our fears and fragility, our pride and our pettiness… He desires us, delights in us, and deeply, deeply loves us.
Melinda
About Melinda:
Melinda Estabrooks' career spans 15 years of broadcast, motivational speaking, and advocacy experience. In her early career, Melinda served as an advocate for social justice issues at World Vision Canada and as a media producer, reporter, and editor at Canada's premier Christian journalism weekly TV program, Listen Up TV (now Context with Lorna Dueck). She came to Crossroads in 2006, where she began as a co-host on 100 Huntley Street's women's show, Full Circle. Melinda specializes in live events and experiential marketing, and is a regular host and speaker for Crossroads and CTS TV's live events, as well as conferences, retreats, and concerts throughout Canada. Named as one of Canada's top 100 Christian Women Leaders in 2014, Melinda's hope and joy in life is to share her faith in Jesus with everyone that she meets.
Melinda lives in Oakville, Ontario where she loves throwing parties, shoe shopping with her girlfriends, trying out new 'Asian' restaurants, and hanging out with her monthly Supper Club and small groups. She is passionate about global issues and has a heart for (and speaks for) international adoption as she was adopted in the Philippines by a Canadian missionary family when she was only one week old! (Her parents just couldn't resist her cute, little, dimpled smile!)
facebook: melinda.estabrooks
twitter: @melindamaria
Instagram: @melinda_estabrooks