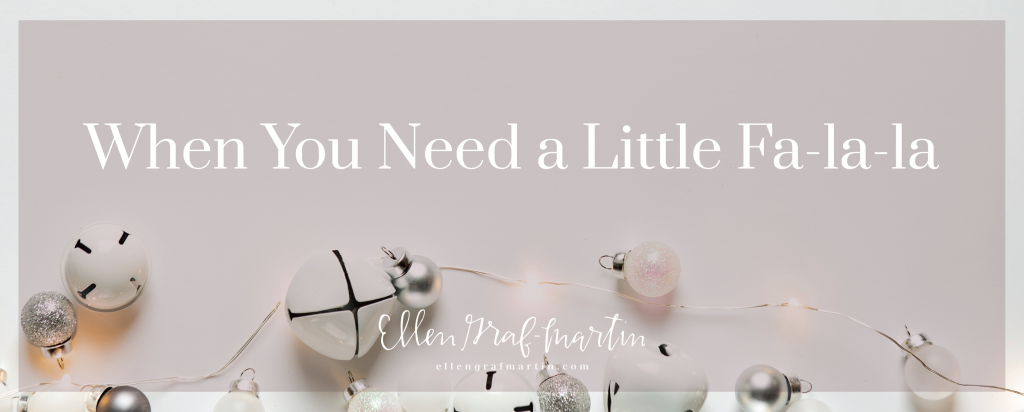 I'm decorating for Christmas in a slightly more minimalist way these days – choosing decorations that can pass off for winter décor in January, and allowing me to be a bit slower in both the set up for Christmas and the take down in the New Year. It also means I have a lot of no-longer-needed decorations to purge in the New Year, but I'm trying to avoid that reality.
It's being done by necessity, as well as design, and it has allowed me to do more, even as I do less. More Christmas movie watching, if nothing else. Popcorn, hot tea and a movie are one of my favourite holiday traditions, and I'm in full-swing this year!
Here are my family's top picks this Christmas: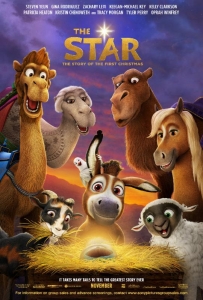 So far, we've watched this three times. In theatre. THREE TIMES. And every time, I've cried at the ending. Such a fun movie, and not just for little ones. Although my five-year-old loves when the camel tells the "bad dogs" to "look with their eyes," or enjoys the dove pooping jokes, I saw her understand the Christmas story in a new way this year. It is making the nativity come alive for her. This weekend, on the first Sunday of Advent, we started setting out our ceramic nativity. And it made SO much more sense to tell the story progressively through it, having seen THE STAR. When my sweet girl saw the angel and Mary set out, she said "You're going to have a baby. And He's going to be Jesus." (Oh, my heart.) This is why we love THE STAR! It spoke in my daughter's language and frame of reference, in a way I could not.
Also, I suspect that I'll end up watching this film dozens of times over the next number of years – it will become like ELF and Home Alone – a can't-miss tradition.
Our family's rating: 4.5/5 stars (losing a half-star only because of the scary Roman soldier)
Find more information on this film here! 
While my mom wasn't sure whether to be offended by the title or not (Jesus invented Christmas, right?) by the end of the film it completely made sense. And we loved it. Dan Stevens, portraying Charles Dickens, was believable, winsome and so human. (Oh, and also, a fond reminder of Matthew Crawley from Downton Abbey, but I digress.)
I'd never thought about the man behind A Christmas Carol, or why he would have written it. I left the theatre pondering the Christmas spirit, and where we would be if Dickens had not been inspired to share some of the complexity of his own story – his inner Ebenezer Scrooge – with us.  My inner social historian LOVED this film, and can't forget it. It will become a perennial in our home.
Our family's rating: 4.5/5 stars
Find more information on this film here!
I've watched a lot of made-for-TV Christmas movies, and this one is my favourite so far. Funny, charming, and just the right amount of sappy sentiment. If you can find it on a cable network, settle in for a lovely little romantic comedy.
My rating (because my family wouldn't watch it): 4/5
Find more information about this film here!