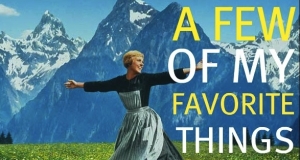 Sometimes, we just need to stand back from circumstances that threaten to overwhelm, and count gifts. Last week, as we celebrated bringing Sweet Girl home, our oven literally blew.
A giant pop, and all the power went out.
We had received other jarring news earlier in the day, and quite frankly, it was pretty much the last straw. However, we count our blessings – the stove packed it in after I had heated up the gorgeous lasagna, which had been a kind gift from a thoughtful sister-in-law. And my girl was home. And we were in our own space. And we were safe. All gifts.
The dead stove, with wires hanging out of the top, still sits in my kitchen. This week, on Family Day, our vacuum motor burned out. (It's a bad time to be an appliance in the G-M home) The horrendous noise sent my beloved searching for a snow plow or something outside – but no, it was simply the motor in the vacuum canister in the garage overheating and smelling awful. When we figured out what had happened, all we could do was laugh. Honestly – just laugh. And remind ourselves of our blessings – it was our first Family Day as a family of three, and all these other things can be replaced.
So, with this week's writing prompt – "what brings you joy?" I have The Sound of Music in my head. Raindrops on roses and whiskers on kittens, anyone? Counting blessings, naming gifts, remembering some of my favourite things. So, here they are, in no particular order:
The smell of freshly brewed coffee in the early morning (especially when it's delivered to me by my sweet husband)
Holding my beloved's hand
Sweet Girl's smile when she first sees me in the morning & her arm around my neck
Hearing robins chirp, signaling springtime
A fabulous novel with just the right amount of suspenseful action that sucks me right in so that I lose track of time
Something that surprises me and makes me laugh out loud
Cheezies, popcorn & a great movie
Deep conversation that spans happy, sad, thoughtful and forward thinking
Warm sun & a comfortable chair on a lazy Sunday afternoon
Outrageously extravagant flowers growing in my garden – I have some that grow almost 8' tall and I adore them
Just writing this list makes me happier. Truly, these things bring me deep down joy. More content from counting gifts – funny how that works.
Now it's your turn, friend. What are a few of your favourite things?
Ellen